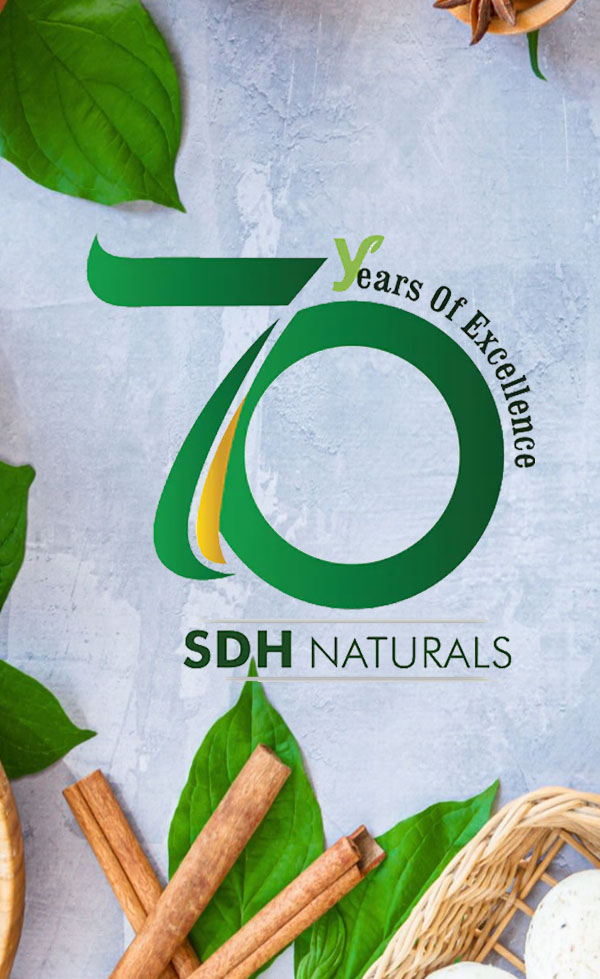 The

Vision

to

Heal

Naturally
Shree Dhanwantri Herbals is the result of one man's enduring vision to bring the timeless healing powers of Ayurveda to everyone. Late Vaidya Din Dyal Singh ji was inspired by this ancient science of healing, understood its powers and thought to bring the power of Ayurveda to people.
The foundation of Shree Dhanwantri Herbals was laid down in 1952, to transform the manufacture of Ayurvedic medicines. Since then, for over 68 years, three generation of the family have tirelessly pursued the mission to bring authentic wellness to the world and promote the message of Ayurveda. With the astuteness of our Directors and sincere efforts of our employees, SDH has grown by leaps and bounds. Our present leadership at the helm is leading ahead by meticulously merging ancient Ayurveda with modern science.
The result is that today SDH is a trusted name throughout India with among the highest degree of customer satisfaction and has even earned acceptance globally. We have created a vast repertoire of Ayurvedic treatments with firm adherence to the basic tenets of Ayurveda. At SDH we are passionately focused on the purity of ingredients and efficacy of formulations. In our state-of-the-art manufacturing plants, traditional formulations are scrupulously formulated through zero human contact. While our ISO 9001:2015, GMP certifications are a testament to unyielding commitment to quality. Together, these are the key secret to our success.
As the manufacturer of over 350 formulations, our 400+ professionals and 2000+ distributors are committed to providing herbal formulations to everyone at a reasonable price, both in classical and proprietary segments. We are also the proud suppliers to various Central Government Institutions, Hospitals and State Health Organizations.
It is our endeavour to provide time tested herbs without diluting the principles of Ayurveda, at the most affordable price, with a constant focus on R&D. All of SDH's portfolio of natural Ayurveda products is directed towards the spread of Ayurveda and bringing health even to the poor – thus empowering individuals, communities and humanity to achieve health and well-being through Ayurveda.
1952
Founded by Late Vaidya Din Dyal Singh ji in 1952 at Sri Amritsar Sahib, The Holy City of Golden Temple
2004
SDH established a state-of-the-art manufacturing unit at Baddi, Himachal Pardesh, one of the biggest industrial hub of India – to manufacture & market Phyto-Pharmaceutical Therapeutics, OTC, Personal Care and Herbal Supplements globally
1971
SD Herbals added another feather in his herbal odyssey by laying down modern manufacturing plant of 18000 sq. ft. in Industrial Area, East Mohan Nagar, Shri Amritsar Sahib
2015
In SDH's endeavour to provide herbal remedies at an affordable price SDH established another state-of-the-art R&D, manufacturing & marketing infrastructure in Amritsar's industrial area.
Constantly seek in-depth knowledge of active herbal ingredients and search for excellence to serve mankind and establish SDH as an international herbal healthcare company. Together let us envision and realise the goal of – "Health to you, From Nature".
Vision
To exceed the expectations of the consumer at all times by maintaining high quality standards
To make consistent improvements with innovation and R&D to match global quality standards
Values